In a new effort to further share the incredible work of the OYW Ambassador community, we're launching our monthly list of top projects you need to know about.
The OYW network is all about collaboration - so please get in touch if you're interested to learn more or join forces with any of the listed Ambassadors. Remember, if you log into your OYW profile, you can email them directly via the messaging button on their OYW profile, located on the bottom left.*
Want to be featured on next month's list? Contact your regional Coordinating Ambassador - full list here.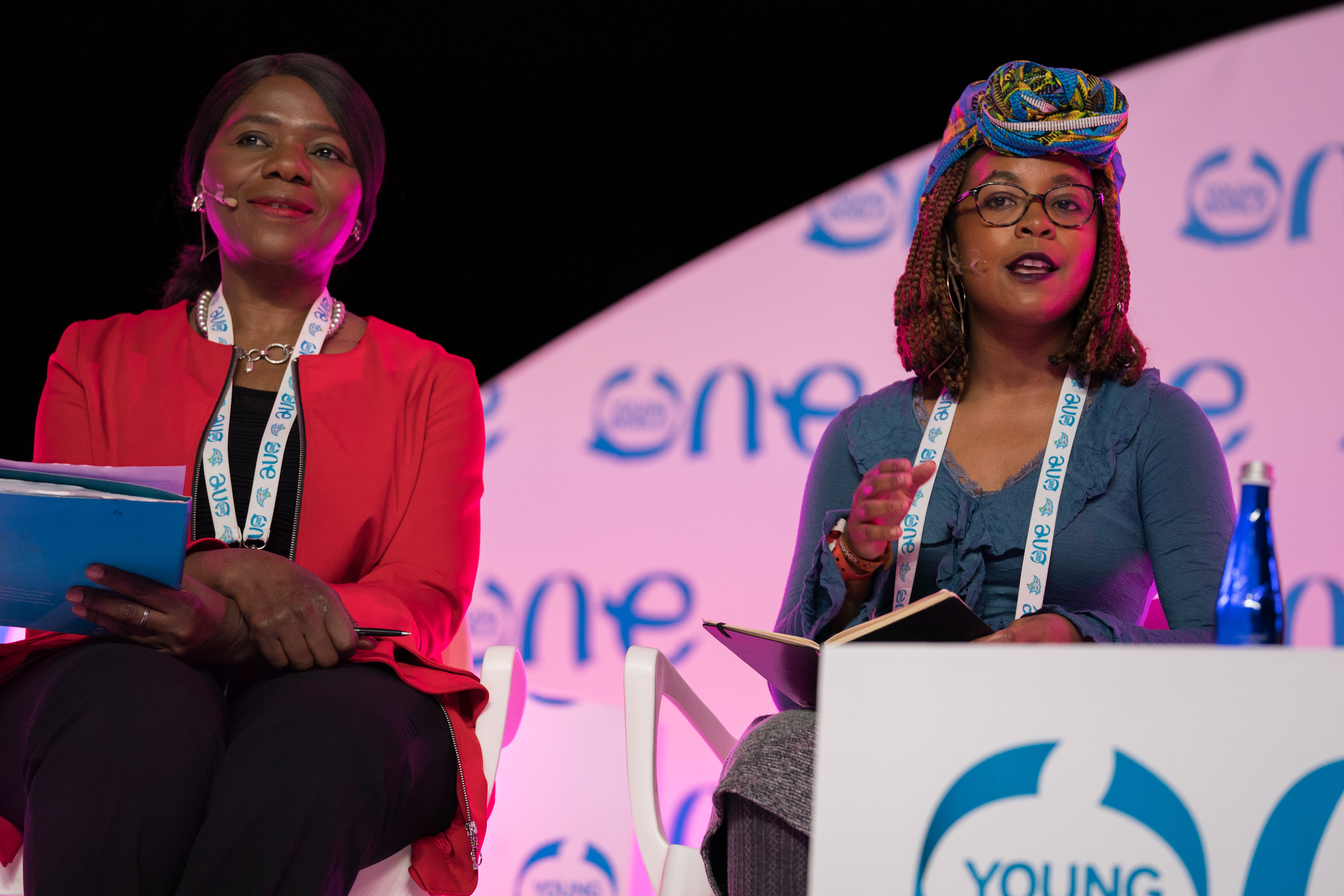 Founded in 2015, Africa Matters empowers young Africans to reject the notion that Africa is corrupt and poor, and to change the narrative by re-shaping the way they look at Africa and becoming active citizens. Their mandate is threefold: change the narrative, create platforms for critical engagement and ensure fair media reporting. Through their platforms, which include events, workshops and summits, they have impacted over 10,000 Africans.
Africa Matters currently operates in South Africa, Zimbabwe, Namibia, Kenya and Rwanda. After attending the Summit, they launched the Africa Matters Ambassadors Program (AMAP) which involves empowering ambassadors from Namibia, Kenya, Rwanda and Zimbabwe with online training, mentoring and project support.
Connect on Twitter & Facebook.
2. Giovanna Barros, Brazil. Bristol Myers Squibb, Mentorship Program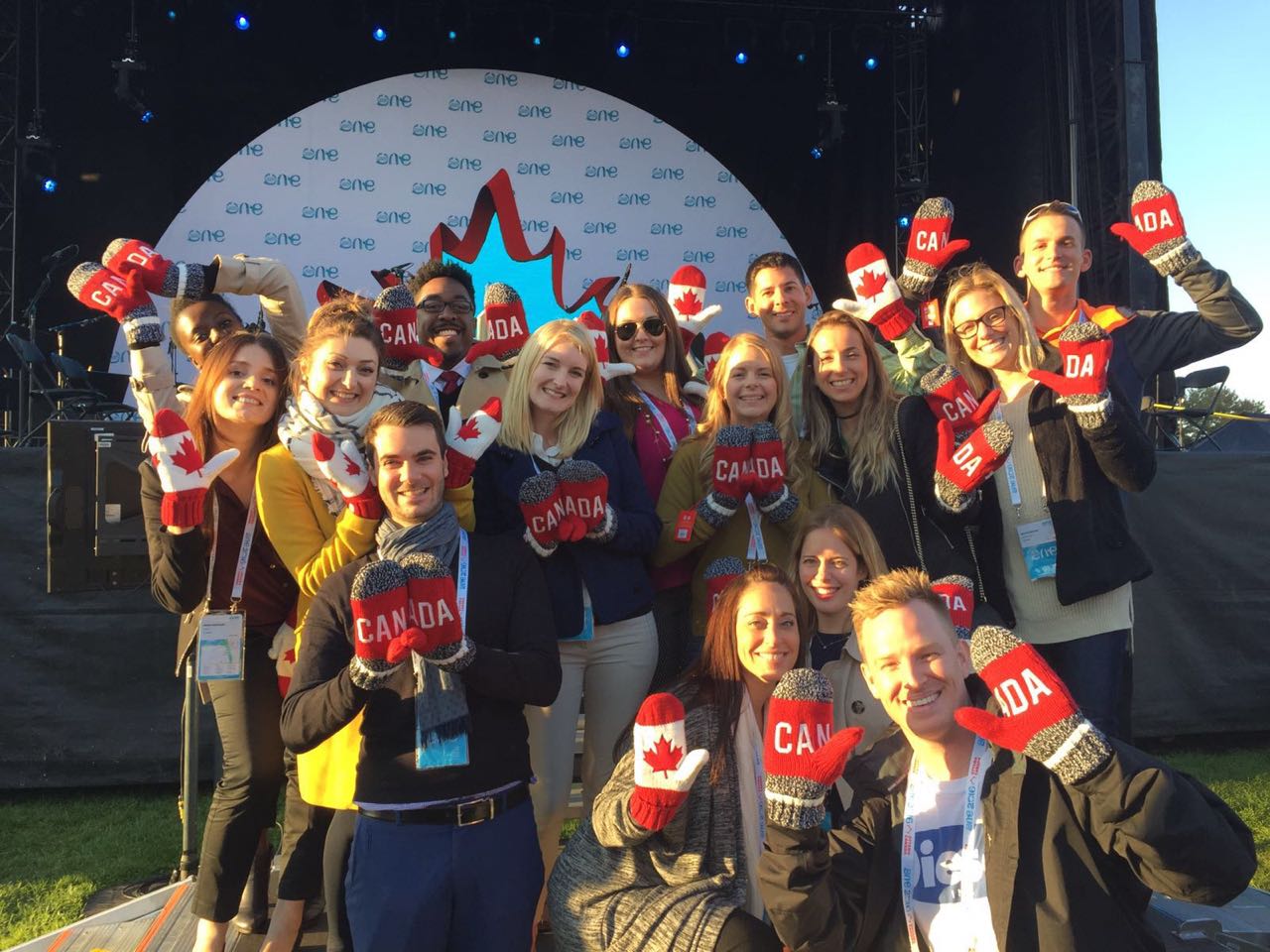 Despite being the only Latin American delegate from her company sent to OYW, she returned home from the 2016 Summit motivated to launch a project. Aligned with BMS' 'Education' pillar and supported by the local CSR team, she created a mentorship program with teenagers who have poor access to education to set their foundations for a professional career.  To identify the mentees, Giovanna partnered with an NGO, Casa do Presente, identified via fellow OYW Brazilian Ambassador Tabata Amaral de Pontes.
For the program, they partnered with Google and invited 10 BMS and Google executives to meet 20 teenagers in a 'speed dating' mentorship format. They prospective mentors and mentees then voted for their ideal matches and were paired up.  Another component of the project was inviting teenagers with aspirations to work in BMS' key areas (medicine, pharmacology) to spend the day at the office learning about how they help patients overcome serious diseases.
The project has elicited amazing results already with one mentee having already launched a small business. With 2 of the mentees being African refugees, the program has helped ease difficulties of adjusting to life in Brazil.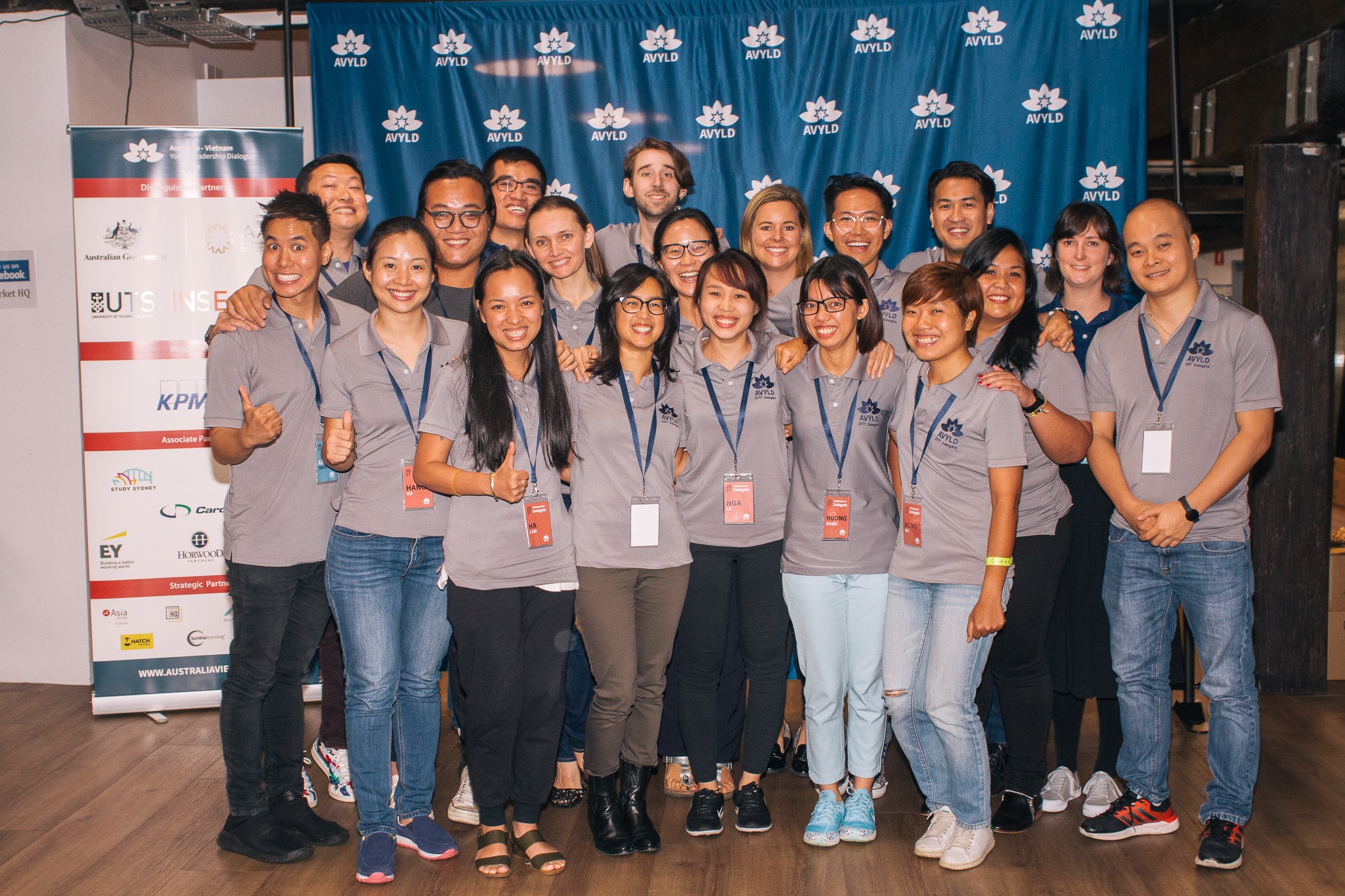 After attending the 2011 Zurich Summit, Khai co-founded AVYLD alongside 2 other OYW Ambassadors, Rachel Bui and Thao Nguyen in 2015. AVYLD is an independent non-profit initiative that was established to nurture relationships, promote engagement and incubate collaboration between Australian and Vietnamese young leaders from a broad spectrum of society; the vision is to to enhance the economic, social and cultural prosperity of Australia and Vietnam.
The inaugural Australia-Vietnam Young Leadership Dialogue was held in Sydney in May 2017, involving 20 delegates from Australia and Vietnam along with various speakers and partners from diverse sectors including business, education, policy, non-for-profit, startups and the arts. Their latest event was in Ho Chi Minh City.
Connect on Facebook.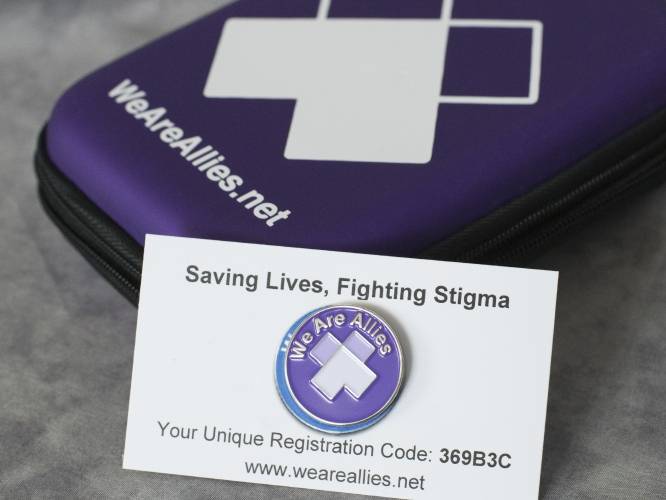 Along with other OYW Ambassadors, Kaleigh launched the Social Impact at GE initiative which has run several successful global health projects ranging from providing access to WHO essential services in emerging countries to tackling the opioid epidemic in the North America. One of their landmark projects is Hewa Tele, a medical oxygen business in East Africa.
Her latest venture is We Are Allies, a start-up nonprofit founded by a group of medical experts, pharmacists, military veterans, designers and people in long-term recovery addressing the opioid crisis by fighting the stigma of addiction and deploying the lifesaving overdose reversal drug naloxone into communities. The Allies carry naloxone in their highly-visible and beautifully-designed naloxone carrying cases.
They also equip Allies, through their website and social media campaigns, to teach others to think about addiction as a chronic disease rather than a personal failing. Over time they hope that Allies, recognizable by their externally-worn purple cases, will erase the stigma associated with substance use disorders by catalyzing conversations among friends, families and communities to show that those suffering from opioid use disorder are not alone.
Kaleigh's project was recently named Regional Award Winner for the Facebook Social Entrepreneurship Award, receiving marketing support and executive mentorship to grow the initiative.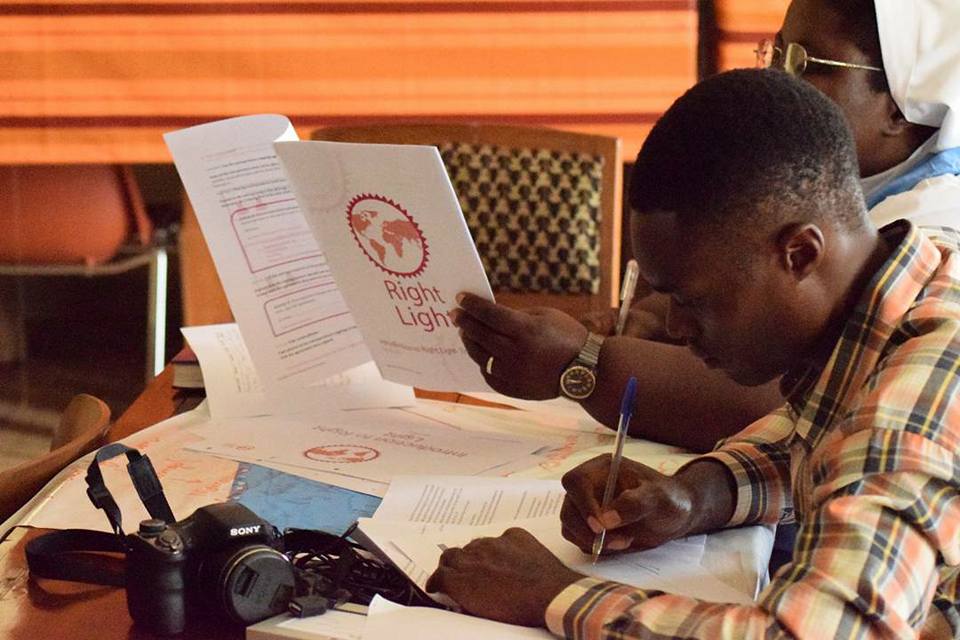 Bradley is the Founder of WSV which exists to train and support entrepreneurs to establish pre-designed and highly impactful community run businesses.

Their growing portfolio of three social franchises are designed with and for communities living on less than $3 per day. Once piloted, the package the models and all the learnings into a "business in a box" and support them to unpack and assemble the businesses in communities they work with.
They aim to help local entrepreneurs create sustainable and independent communities that can address their own local issues. They run on the belief that they can create long-term fulfilling jobs that power local economies and solve some of the world's most fundamental social issues. Additionally, their global network connects and shares learnings between otherwise isolated communities, social organisations, corporates, the public sector and amazing individuals, each one committed to using their skills to achieve intergenerational social impact.
WSV currently works with enterprises in Kenya, Uganda and Cameroon and will start in Zambia and Zimbabwe later this year.
Connect on Twitter & Facebook.
6. Angela Edward, Micronesia (residing in USA)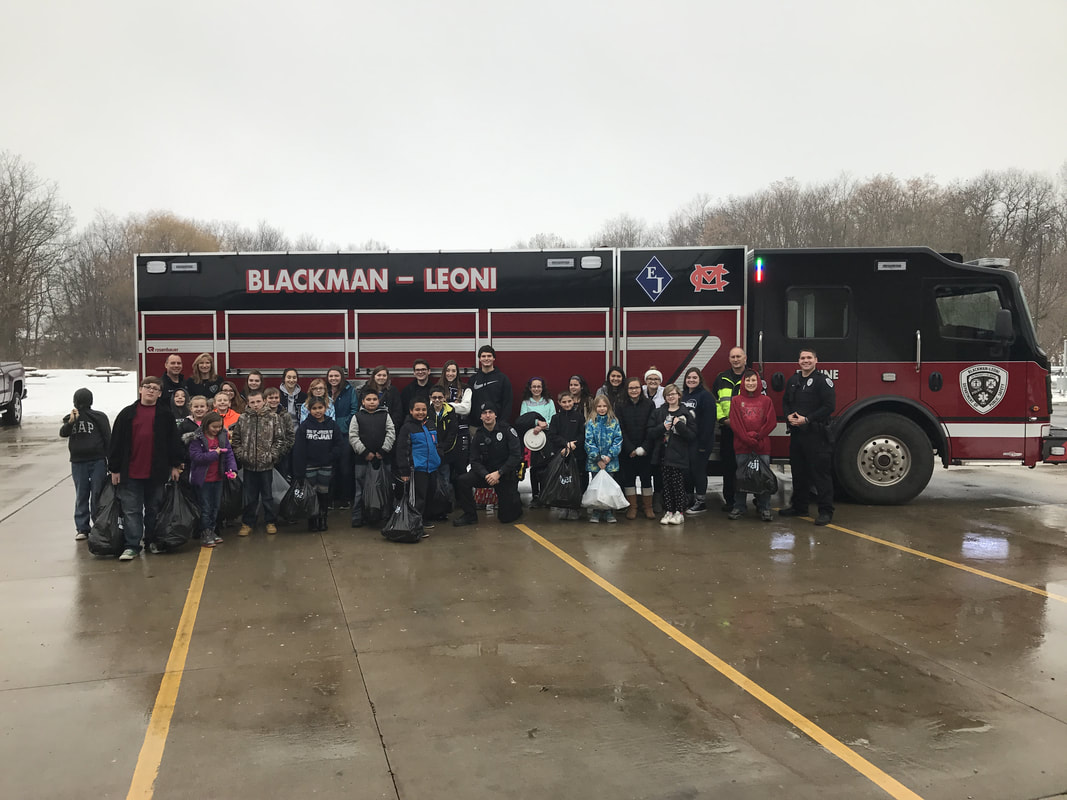 Angela serves as a Social Worker at East Jackson Public Schools where there is a 73.68% graduation rate. 64.1% of their student body is identified as economically disadvantaged, and 17.7% of their students have disabilities. She works specifically at East Jackson Elementary School, a Title 1 School which means that a high percentage of the students come from low-income families.
Having recognised that there was little programming to further enrichment in culture, she took it upon herself to create programming for Black History Month, cultural inclusiveness and International Day among others. So far, students have responded with thank you cards and staff have been surveyed reporting 100% support and satisfaction of new programming.
She has also started working with Big Brothers Big Sisters and with volunteers from a local college to work towards piloting a mentorship program in their schools that would support lunch buddy opportunities, thus providing students with positive role models in the local community. Through her work, she has been able to reach between 500-600 community members and young students.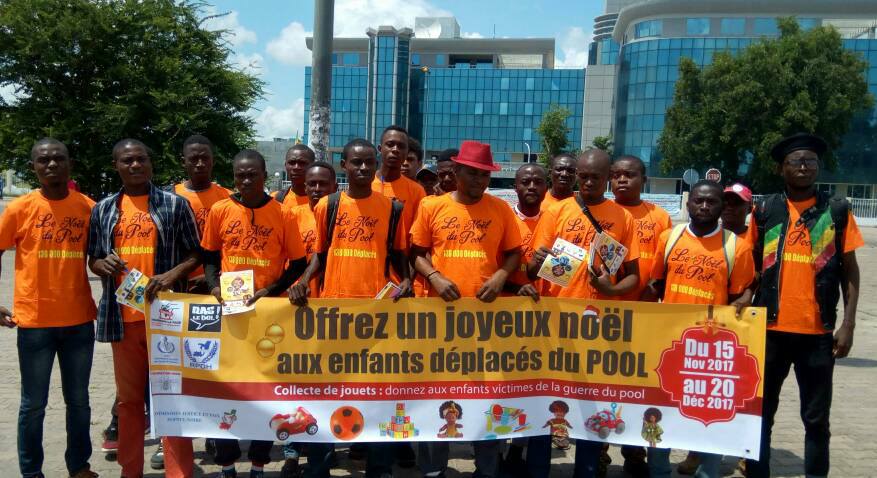 Martial is the founder of RAS-LE-BOL which has 5 key objectives: to ignite active citizenship, defend and respect human rights, promote social justice, fight for lasting peace in the Congo, and maintain a firm opposition to social inequality. They are currently working to end the Pool War, demand the release of political prisoners, who include journalists and human rights defenders, and create an inclusive, non-authoritarian government system. Martial and his colleagues have been the subject of intimidation by the Congolese regime.
They operate several campaigns which support displaced populations of the Pool War by fundraising and providing food and toys to support families and their children. In their latest effort, they collected over 4,500 items.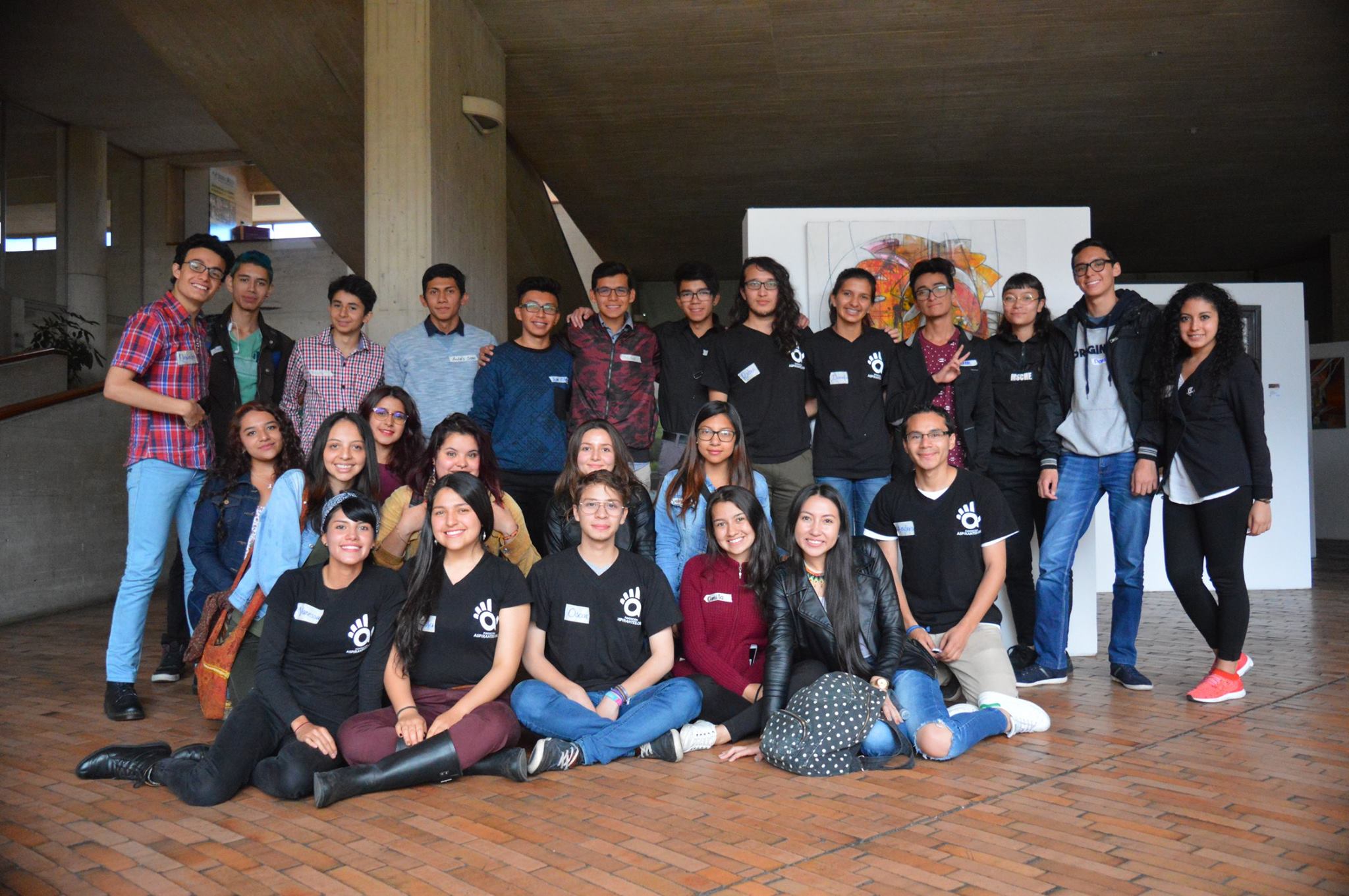 Felipe co-founded the Foundation in 2010 with the aim of promoting access to higher education and reduce desertion among young people by strengthening academic, emotional and social skills.
Thanks to the visibility provided at OYW 2017 in Bogota, Foundation's work received the attention of several organizations and media that allowed them to reach more than 500 young people that wanted to participate in their educational programs. Felipe and the Foundation are currently designing, with the help of other social enterprises, the syllabus of a course for the reintegration of ex-combatants to boost their academic skills and help them access higher education.
Felipe is now also working alongside other Colombian OYW Ambassadors to design a new platform and tools to inspire, boost and connect initiatives of emerging leaders in Colombia.
Connect on Facebook & Instagram.
9. Willy Manzi Ngarambe. Democratic Republic of the Congo (based in Canada)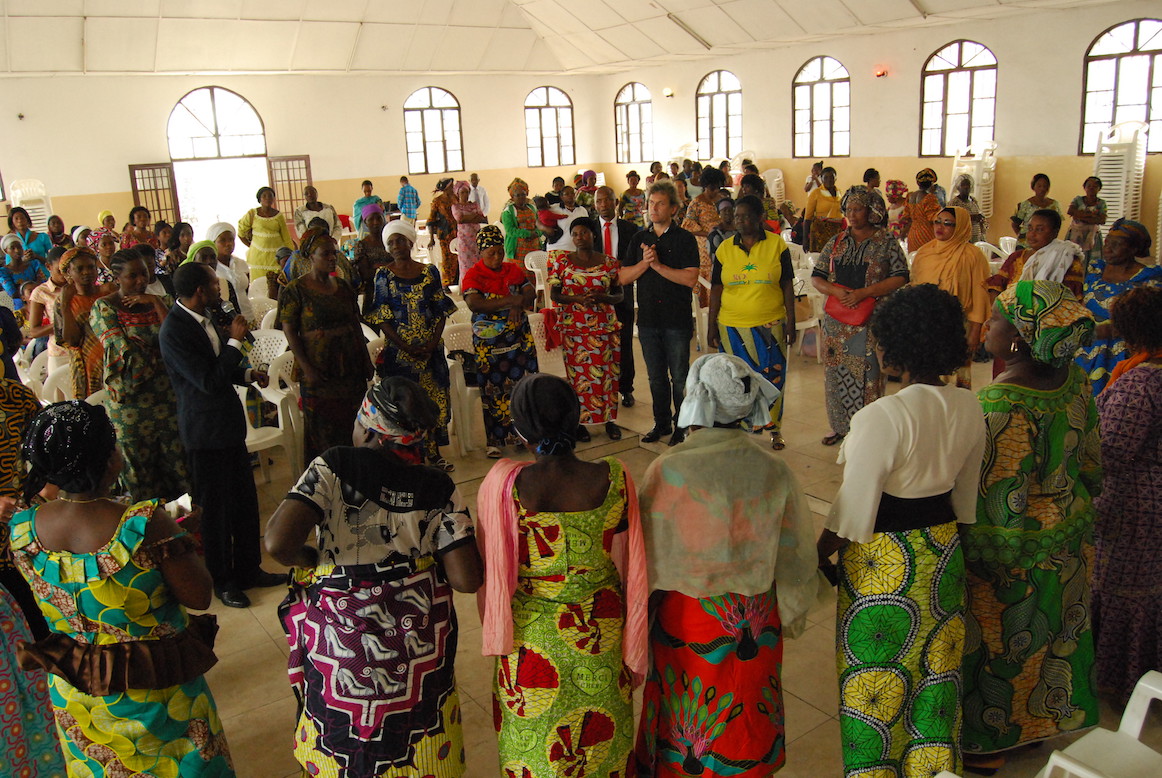 When Willy attended the OYW 2016 Ottawa Summit, he had the idea of an organisation he wanted to launch - the motivation provided by his experience led him to launch Heroes of Peace in that following year.  Heroes of Peace is an NGO that aims to build durable solutions for peace and reconciliation by improving healthcare, education and poverty relief among victims of conflict in the Democratic Republic of Congo and to restore relationships among those displaced internationally. Willy himself was displaced by the conflict and now lives in Canada.
In a country that has been named the worst place in the world to be a woman, where women are often used as weapons of war, there exists long-term negative consequences for the population. One out of every two women in the DRC is illiterate, therefore women's education is one of their key activities. Retention of students, specifically amongst girls, is a serious issue in the DRC. The obstacles that hold them back include early forced marriage, domestic chores, child labour, poverty, and the tendency to prioritize male education. Heroes of Peace will build schools for girls and women who wants to come back to school and achieve their education. The organisation will also focus on providing micro loans, entrepreneurial mentorship, community building and and advanced healthcare.
Please note Willy's website is currently under construction.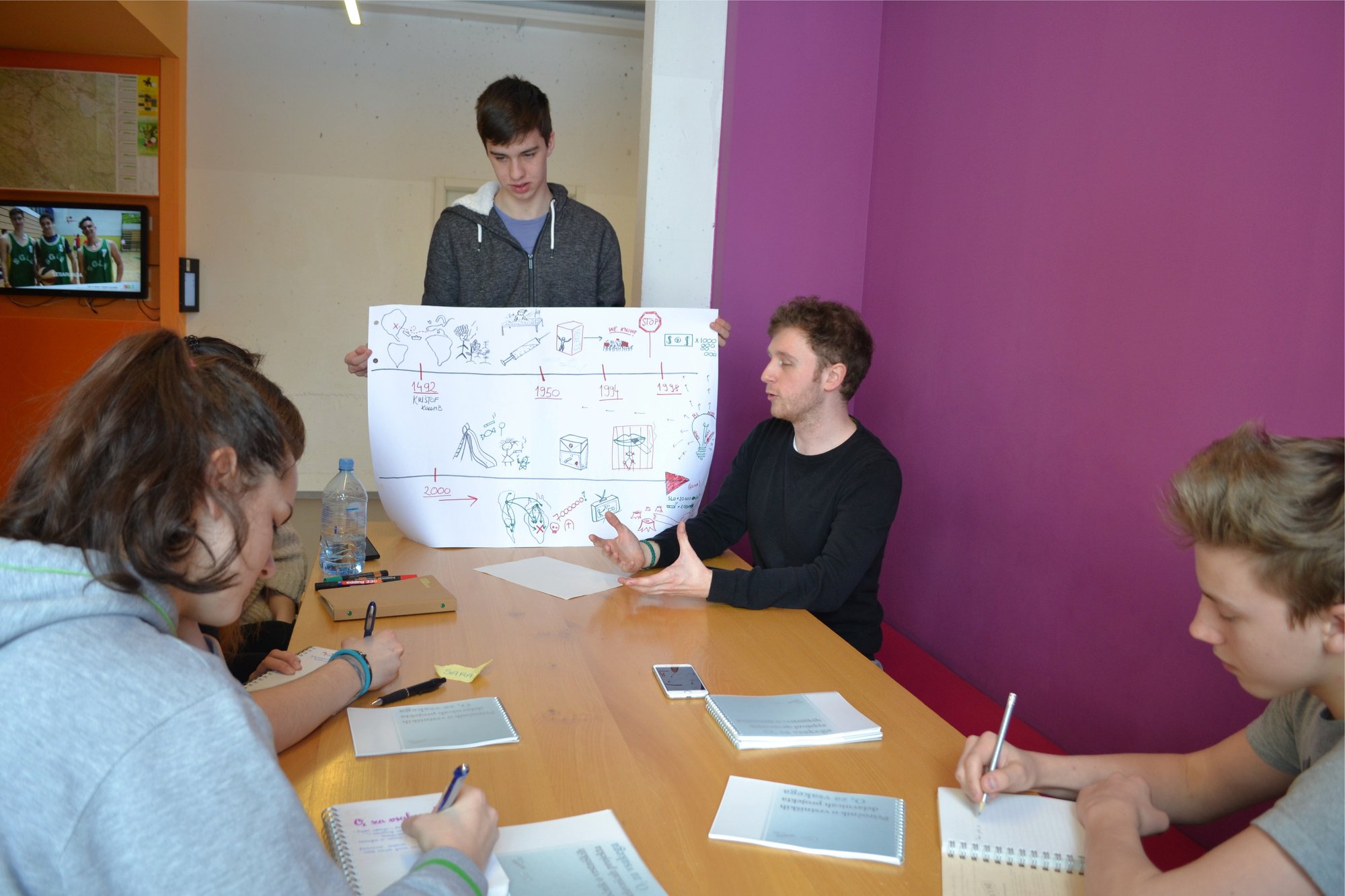 At the OYW 2016 Summit in Ottawa, Jan spoke on stage about his work with No Excuse Slovenia - he has since passed on the leadership reigns and launched his new venture.
IMZTR, which complements the work of No Excuse, focuses on raising awareness, advocacy, research, cooperation and networking related to a variety of youth-related issues. No Excuse (and now IMZTR as an expert partner) have co-established a number of important Slovenian, European and global networks and partnerships. In Europe, they were among the co-establishers of the Alcohol Policy Youth Network and the European Environmental and Health Youth Coalition, leaders of the international non-formal partnerships on Tobacco (Tobacco Control Youth Network), Environmental Health (YU-SEE: Ex-YUgoslavia and South-Eastern European Environmental and Health Youth Network) and Sustainable Development (Sustainaware: Global Youth Partnership for Education on Sustainable Development).
IMZTR acts as a messenger of the non-governmental sector and civil society which actively participates in preparing and monitoring of policies on their fields of work, at home and abroad. No Excuse has a strong youth activation component, reaching over 180,000 young people in Slovenia since its establishment. But what IMZTR offers is support in translation the science and academia to "youth language", making it easily digestible for the general population.
11. Luca Bucken, Netherlands. Liter of Light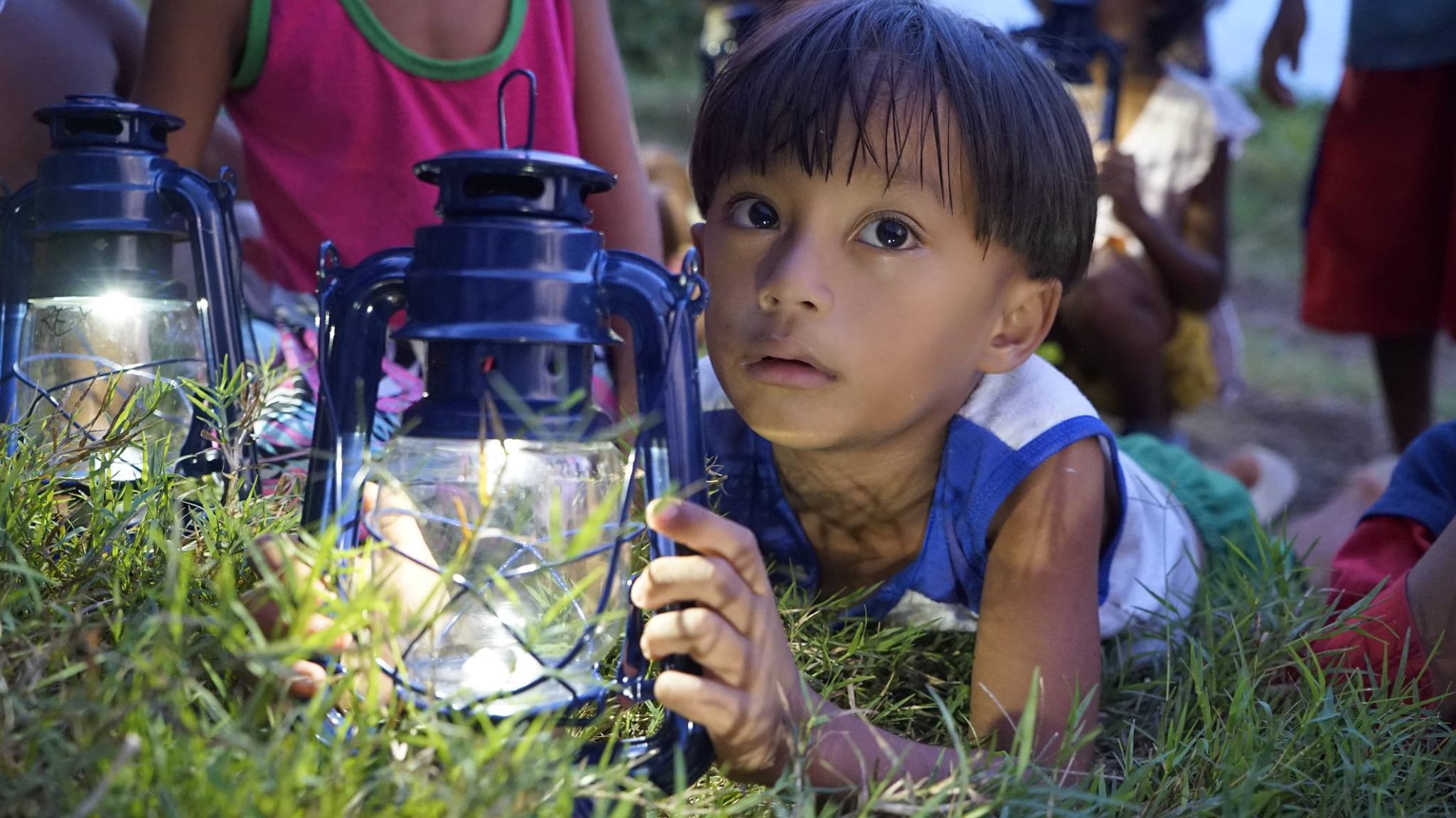 Luca is the Partnerships Director at Liter of Light  which aims to empower communities worldwide with access to cheap, sustainable solar light solutions and economic opportunities.  They work for the 1 billion people who in 2018 are yet to receive access to electricity and train communities on how to build sustainable and partially upcycled DIY solar lights as well as for the launch and operation of solar micro-entreprises. For their training, they particularly target vulnerable communities namely post-disaster and indigenous ones,and potentially vulnerable groups like women and youth.
The connections he made at the 2017 Summit laid the groundwork for expansion into new countries with new partners in the private and public sector.  Currently, Liter of Light has 3000+ volunteers globally who are active on a regular basis, and to date, an estimated 900,000+ households have been reached with their solar light solutions.
Connect on Facebook, Instagram and Twitter.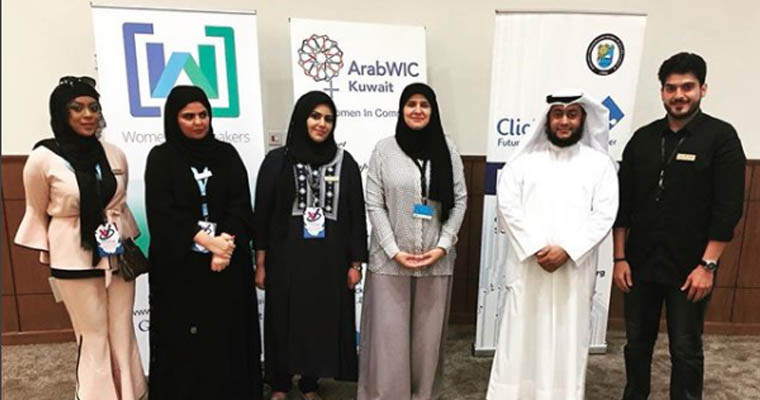 WomenTechMakers is rooted in building a community of developers with a healthy environment, where everyone is allowed to participate and share their thoughts without any judgment. Arwa's aim as the lead organiser is to empower women to be more involved in the technology scene in Kuwait.
Meeting at least once a month, the purpose of the meetings and workshops is for female developers to share knowledge and expertise in the Google Technologies and Cloud technology. To celebrate this year's upcoming International Women's Day, they're hosting a Hackathon for Social Good, with two of the key overarching themes being domestic violence and accessibility for persons with disabilities. WTM Kuwait is the only Google approved WTM chapter in Kuwait.
Arwa is also the founder of startup platform Mukankom ('your place') which allows people to book offices, coworking spaces and meeting rooms through the platform.
13. Juan Bol, Belize. PODER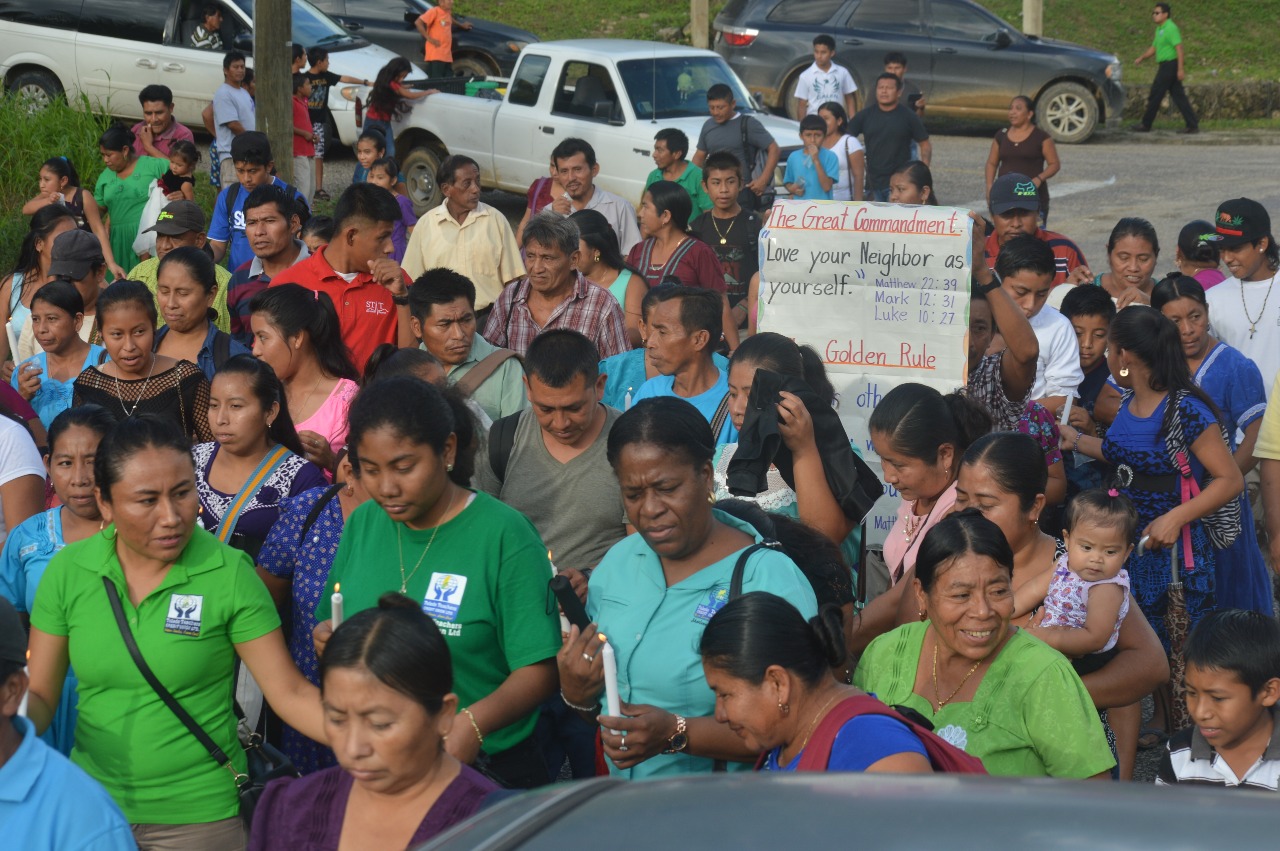 Before attending the OYW 2015 Summit in Bangkok, Juan was in the process of formalising PODER's mission and objectives. A recipient of the Resolution Social Venture Challenge, PODER became a reality - it stands for Program of Opportunities, Development & Ethical Entrepreneurship.
PODER works for marginalized groups, including Indigenous groups and socially disadvantaged youths, and the inclusion of women in leadership roles. Their goal is to build a more connected society by providing them with growth opportunities and creating an avenue to socially and economically empower them.
Juan has mobilised young people in his local community to collect and donate supplies for families as well as raise awareness of issues that are affecting families in southern Belize, namely the Walk for Justice which was held to protest the gruesome murders of two sisters.
Here's how you can support PODER.
Connect on Facebook.
tuBICIenBUS (yourBIKEonBUS)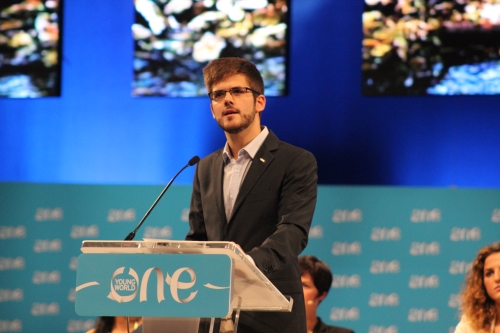 Founded in 2015, tuBICIenBUS is building a more sustainable and efficient transport system by combining bicycles and buses. This is possible thanks to the creation of a hybrid and intermodal transport system where front external bicycle racks are installed on buses. The project aims to expand this idea imported from Canada and the United States to other places across Spain.
With the money that was originally won from the Telefonica Foundation prize in the "Think Big Youth Spain" Program, frontal external bike racks were purchased and presented to the bus company that is responsible for transportation at the Autonomous University of Barcelona (UAB). They are currently awaiting authorization from the Catalan Transport Service to proceed with the pilot test, the first in Spain, in the vicinity of this university. With this hybrid transportation system, people will be able to travel long distances via bus and then continue their journeys by cycling, therefore reducing the CO2 emissions they would have otherwise emitted by driving cars into work.
Connect on Twitter.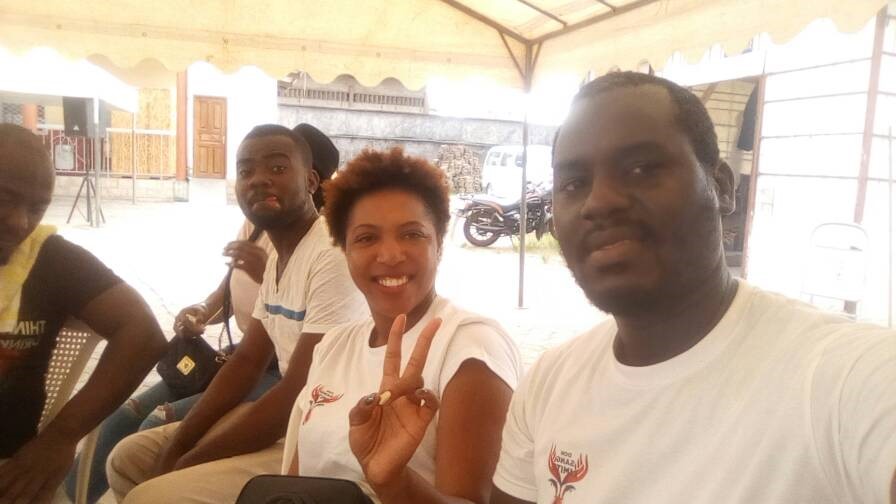 After joining OYW in Bangkok, Isabelle knew she wanted to contribute in an area which Cameroon struggles with: collecting blood donations for patients. She organised a blood drive at a local hospital, putting in place tarpaulins, chairs, security and doctors to ensure the day went smoothly and blood was safely collected and ready to be used as soon as needed. In Cameroon, the sort of procedure requiring blood costs the average patient much more than they can afford - this blood is specially costed so that those with the least amount of resources can still receive adequate care. With all donors being tested for HIV, hepatitis, syphilis and hemoglobin levels, it was an opportunity for them to also get information about their health status.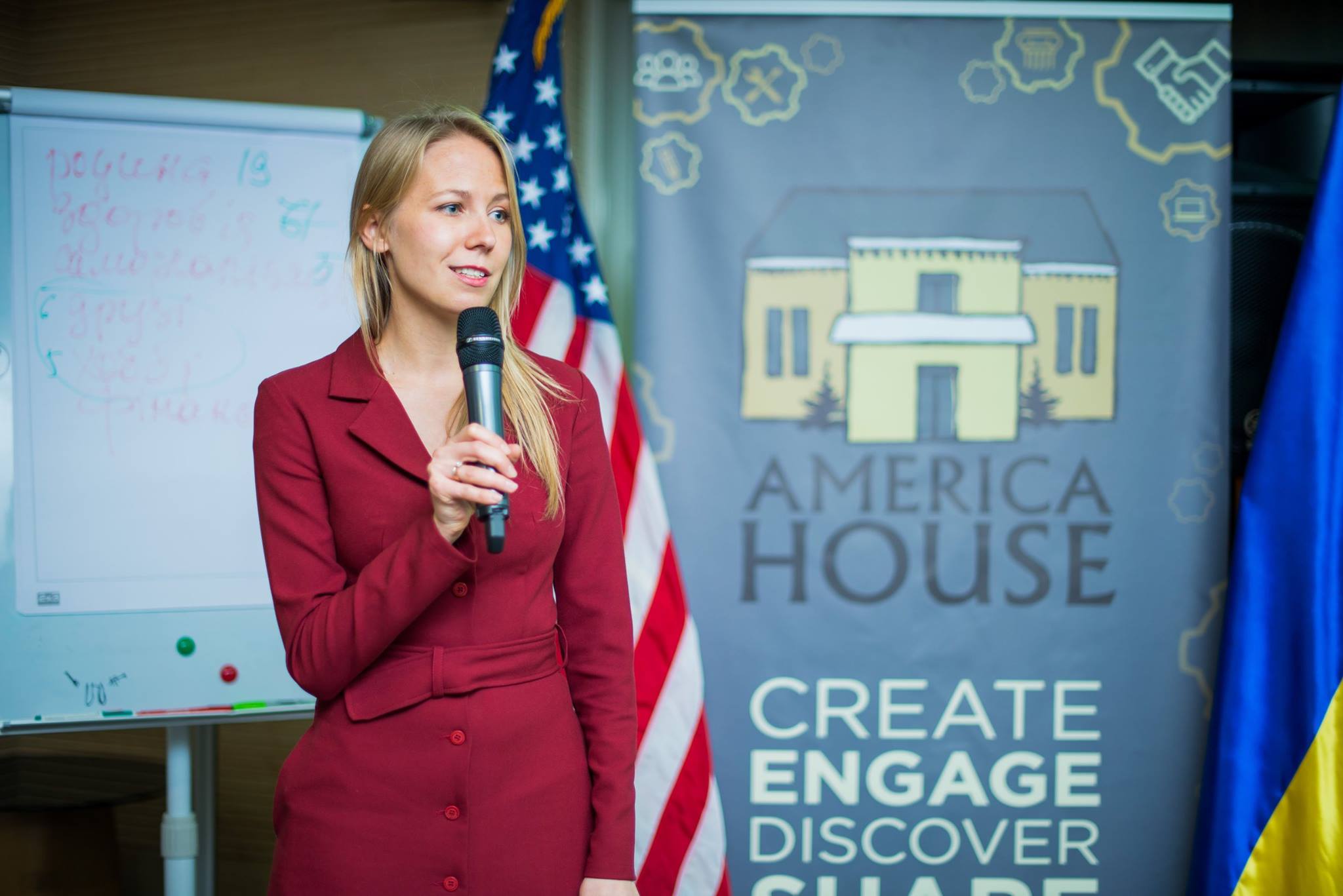 Nearly all countries in Daria's region are currently, or have recently experienced, violent conflict as a result of political instability, governance failures, and/or geopolitical changes with repercussions for regional stability and peace. Civil society organisations have played an instrumental role in alleviating human suffering, tackling the trauma of war and rebuilding bridges between societies divided by conflict, building dialogue and supporting minorities.
In her role as Founder and Director of the Institute, she has spearheaded several initiatives, ones that work to empower women, recognise their achievements, stimulate their participation in the economy, and others which focus on peacebuilding, democracy building and entrepreneurship.
One of her latest ventures includes the Digital Security Academy for Civil Society aimed at equipping 250 activists working across human rights, security, anti-corruption and election monitoring with the tools necessary to maintain independent media and identify misinformation that is plaguing their region of the world.  She is a Leadership Board member representing the Europe/Eurasian region at World Youth Movement for Democracy, and has represented Ukraine at the at World Forum for Democracy and Global Entrepreneurship Summit 2017.
Connect on Facebook.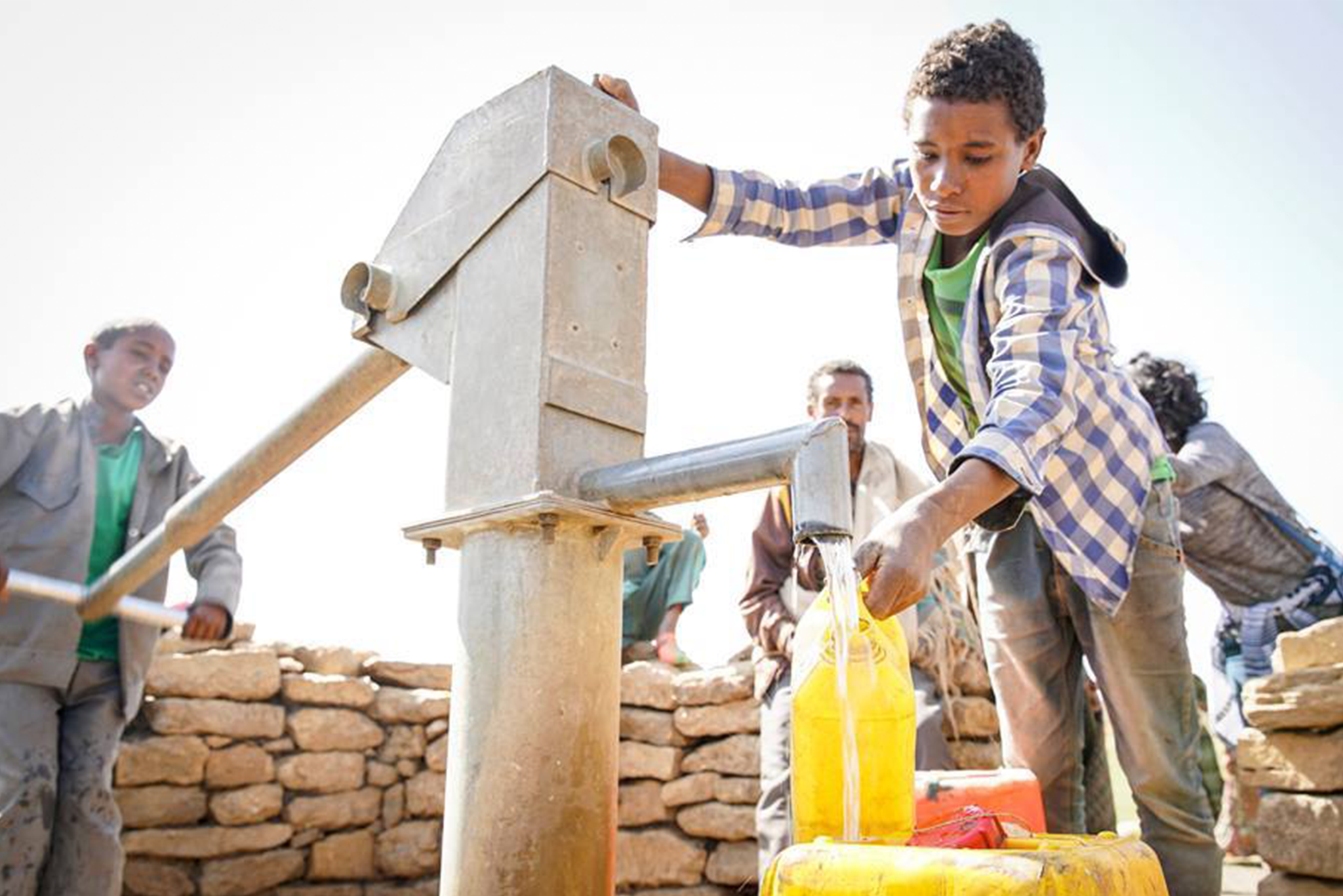 Co-founded in 2009 during university, Hermella's project has grown massively in the past few years. Drop of Water's mission is to provide 100% access to clean drinking water, adequate sanitation and hygiene in all parts of Ethiopia. They construct water wells, advocate proper hygiene and sanitation, and implement climate resilient water safety plans across the country, focusing heavily on remote areas. More than 18,000 people have gained access to safe water to date.
Connect on Facebook.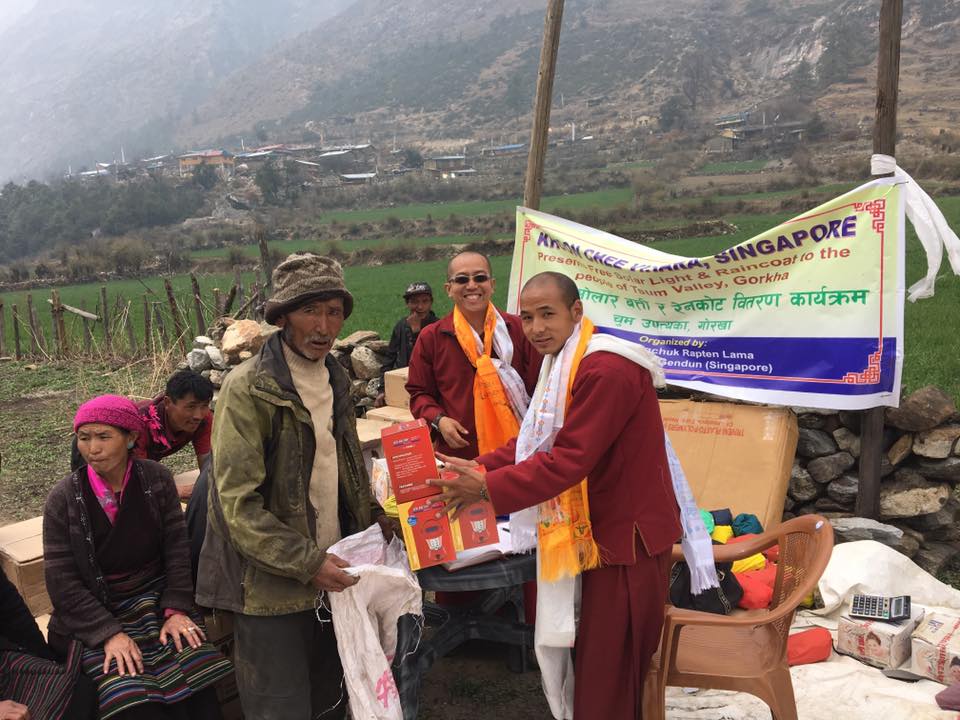 Since Wangchuck was a young boy, he had a dream of making healthcare accessible to evrybody. So in 2014, he founded the Free Medical Mission with the aim of reaching all remote,, mountainous areas in Nepal where there is rarely access to healthcare. He is building as many health posts as he can, offering free basic needs such as medicine, emergency aid supplies and promoting happy and healthy lifestyles to the people. He's currently running the Thangu Phende Clinic as a Medical In Charge for which he is searching for sponsorship and global partnership for the clinic.  To date he's reached over 80,000 people. Wangchuck himself is a Buddhist monk who follows the teachings of Thrangu Rinpoche, a Tibetan lama who came to Nepal as a refugee and who has given education and healthcare to thousands. 
Connect with him on Facebook.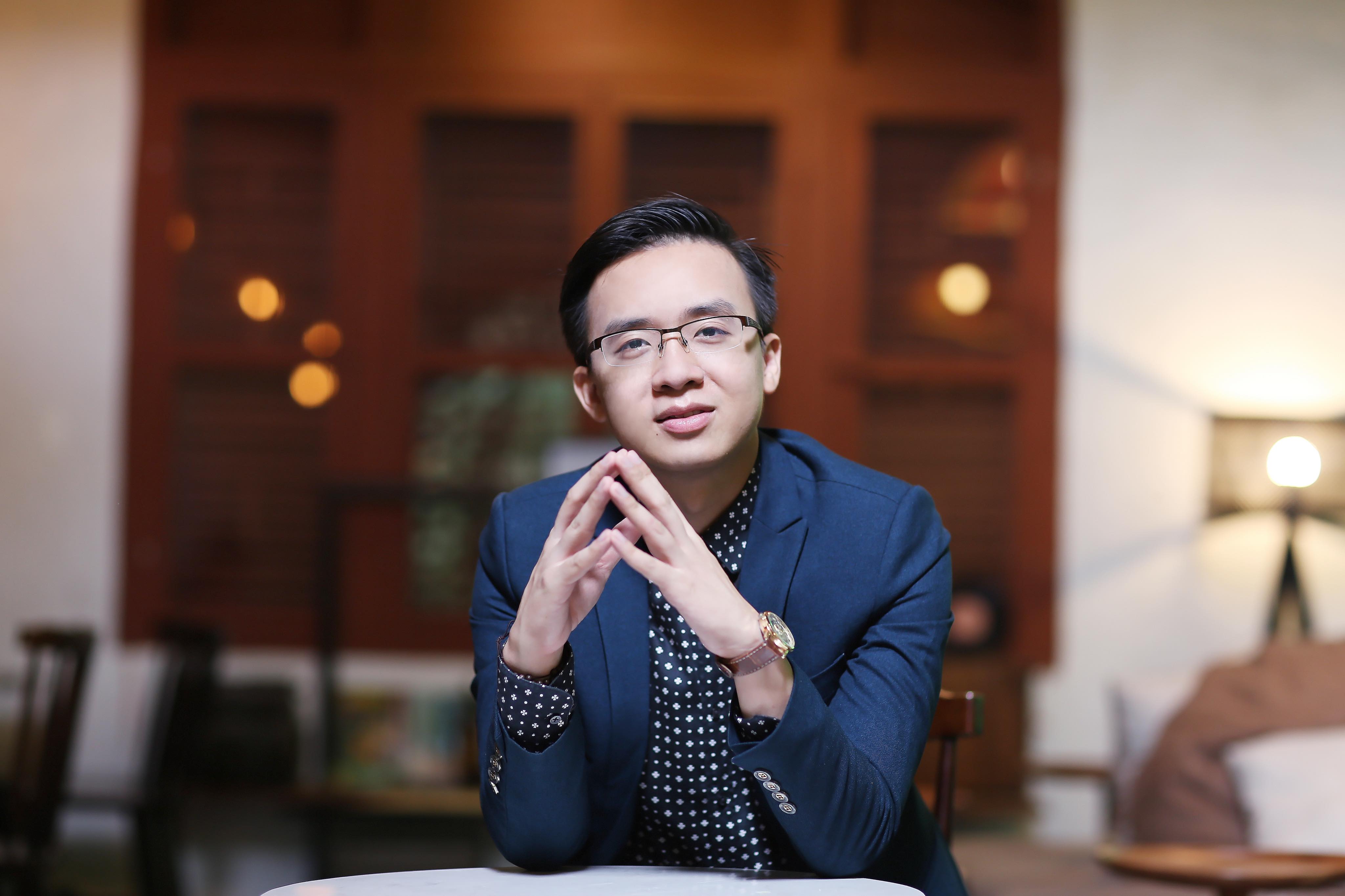 Minh Tuan is the Founder and CEO of Help International, the first successful medical homecare in Vietnam. With more that 100 doctors, the company managed to help 10,000+ people, an achievement lead his company in the top 10 Outstanding Social Enterprise in 2011, certified by CSIP, British Council and World Bank. Minh Tuan Ta is also the Founder and Chairman of YUP education, a company that assist startups to make them more successful. He featured in the Forbes 30 Under 30 Vietnam in 2011, and Forbes 30 under 30 Asia in 2016. 
Image